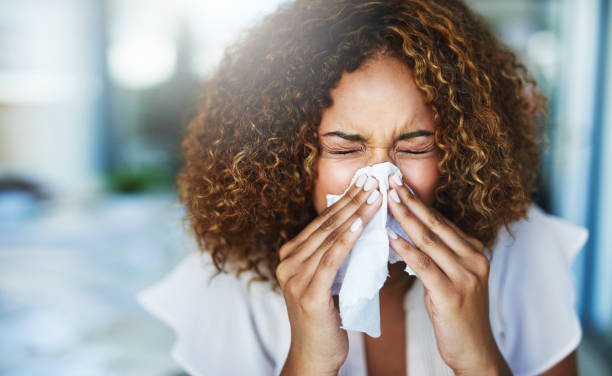 Many people suffer from allergies, but it is possible to live a normal life despite your allergy symptoms. If you suspect you have an allergy, consult an allergist to determine the best treatment options. In the meantime, you can learn how to manage your allergy symptoms with some useful tips. Allergies are a common problem that affects 30 percent of American adults and 40% of children. If you think you might be affected, learn how to avoid allergens and keep your medicine on hand.
Symptoms
If you've ever had an allergic reaction, you know how irritating it can be. Symptoms can include watery, red, itchy eyes. Coughing and wheezing may also occur. Some people develop asthma as well. These symptoms tend to wax and wane with the season. You can visit a doctor if you suspect you might be experiencing allergies. Your doctor can perform skin and blood tests to identify your allergies.
Symptoms of allergies can be triggered by a wide range of different things. When someone is allergic to something, their immune system responds by producing antibodies, known as IgE, to that allergen. These antibodies trigger a release of chemicals called histamine in the bloodstream. Histamine triggers allergic reactions and affects the eyes, nose, lungs, throat, and skin. This reaction is triggered whenever the person is exposed to the allergen again.
Allergies can also cause cold-like symptoms, such as sneezing and wheezing, or they can be associated with the common cold. Cold symptoms typically occur during the cold or flu season, and the cold is a virus infection. Cold symptoms can include fever, aches and pains, and colored mucus. While cold symptoms tend to get worse over time, allergy symptoms generally occur immediately after exposure to an allergen and last the duration of the exposure.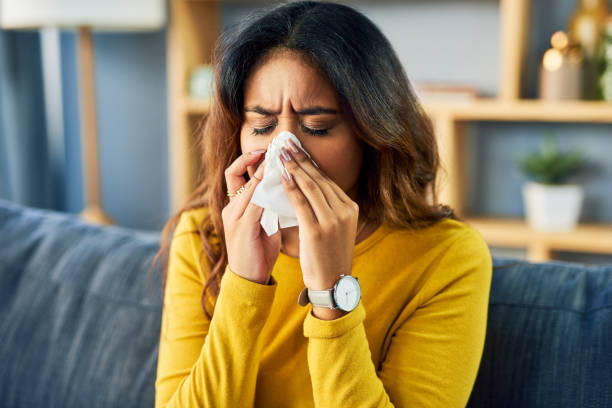 Symptoms of allergies are usually mild and can be uncomfortable, but they can also cause a life-threatening reaction called anaphylaxis. Your doctor can help you determine if you have allergies by performing three steps. First, they will review your medical history. Next, they will run a physical exam and look for any allergens that can trigger an allergic reaction. Based on these factors, your doctor will likely suggest treatment options. These may include avoiding the allergens, taking medication, or immunotherapy. In some cases, you may be able to train your immune system to avoid the allergen, which can also treat your other allergies.
The severity of allergic reactions depends on the type of allergy. A severe reaction, known as anaphylaxis, can cause breathing problems, lightheadedness, and even coma. If your symptoms of anaphylaxis develop, you should seek medical attention immediately. Allergies can also cause skin irritation, and the rash that develops may be a direct result of exposure to an allergen. Sometimes, allergic reactions can even be life-threatening.
Causes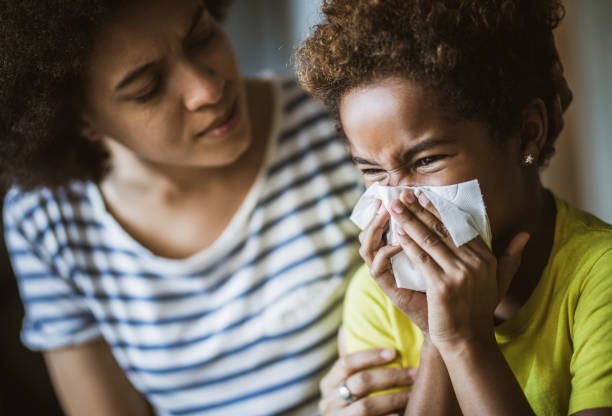 If you have been suffering from the symptoms of allergies, you may be wondering what causes them. Asthma, a chronic lung disease, is a result of allergies. It is characterized by chest tightness, coughing, wheezing, and episodes of shortness of breath. Asthma is caused by allergies, and it affects as many as 60 percent of asthmatics. Other symptoms of allergies include runny nose, sneezing, coughing, and sinus infection.
Allergies begin when allergens bind to IgE antibodies on mast cells. These cells then release chemicals called histamine, which triggers an allergic reaction. While airborne allergies are less serious, food allergies are potentially life-threatening and can even lead to anaphylaxis (a serious reaction). Food allergens are proteins, and the immune system mistakenly thinks that these proteins are harmful substances. The result is an allergic reaction that leads to symptoms like sneezing, coughing, and rashes.
People suffering from allergies may have a number of different triggers. Some of the most common triggers include stings from insects, such as those of bees, wasps, and mosquitoes. In addition to being allergic to certain types of pollen, mold, and other organic substances can trigger symptoms of allergy. Despite all the known triggers, doctors must assess each case individually to rule out underlying health problems. If you are unsure about what causes your symptoms, it is important to keep a diary of your symptoms.
While a list of triggers may seem lengthy, the good news is that there are ways to minimize the symptoms and get rid of the allergy-causing allergens. In most cases, allergies can be effectively managed with medication and lifestyle changes. In severe cases, however, it is necessary to visit a doctor or allergist. If you suspect that you may be allergic to a certain ingredient, take an antihistamine or decongestant and contact emergency services immediately.
Although allergy symptoms vary from person to person, it is essential to know the causes of allergies so that you can find the right treatment. Some allergies are seasonal, and improve with age. However, others recur year after year. Allergies can also be triggered by other factors, such as moving to a new area. This is why it is so important to learn all the possible causes of allergies, so that you can prevent them from recurring.
Treatment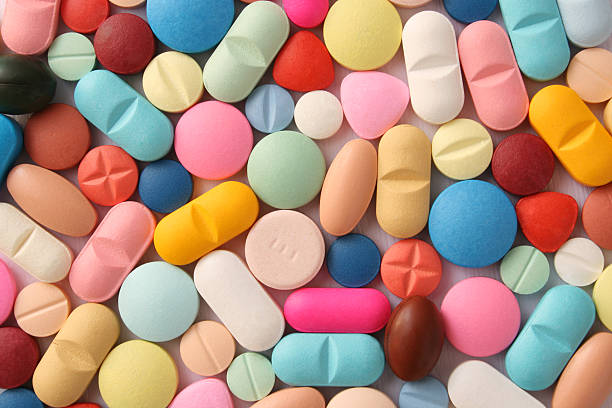 Treatment of allergies varies from person to person. It may include avoiding allergens altogether or using OTC or prescription drugs to alleviate symptoms. Allergy testing can help determine what triggers your allergies. Prescription medications such as hydrocortisone or antihistamines can help treat symptoms and prevent more serious reactions. But lifestyle changes are also important. It is crucial to avoid allergens in your daily life. Listed below are some tips to help you prevent allergic reactions.
First of all, your doctor should diagnose the allergen that causes your symptoms. By identifying the exact trigger of your allergies, you can choose an effective treatment plan. Eventually, you will be able to avoid the allergen, eliminating your allergic symptoms for good. However, not all allergens can be detected through these tests. To find out whether you are allergic to a specific allergen, your doctor can administer a skin test.
Over-the-counter medications for allergies include decongestants and antihistamines. Depending on the type of allergy, an antihistamine may also treat asthma or eczema. There are also several prescription medicines and over-the-counter medications available. However, it is important to remember that not all medications will work for everyone. For severe cases, doctors may prescribe a stronger medication such as an antihistamine or a beta-blocker.
As a rule, allergy symptoms occur when the immune system mistakenly misinterprets a harmless substance as a dangerous invader. The body responds by producing histamines, which cause the symptoms. These symptoms can be mild or severe, ranging from a minor irritation to a dangerous anaphylactic reaction. In addition to a specific allergen, you may also be allergic to foods, eggs, peanuts, soy, tree nuts, and many other things.
While there is no single treatment for allergy symptoms, three general approaches are generally accepted. The first is avoidance. Although this may be effective, it isn't always possible. In addition to avoidance, medication is often prescribed to control symptoms. These include antihistamines, decongestants, and prescription nasal sprays. The last one is called immunotherapy. The goal of this treatment is to build a strong immune system against allergens that trigger allergic reactions.
Prevention
There are several ways to prevent allergies in children. Using baseball caps can protect you from pollen. Changing your clothes and shoes when you come inside is another good way to avoid bringing in allergens. Avoid sleeping near animals and washing your hands after touching them. In the car, keep your windows rolled down or use the air conditioning to stay cool. Finally, don't try to do yard work if you don't feel like doing it.
The primary approach to allergy prevention has focused on fighting allergens and their mechanisms. However, many studies have demonstrated that food and airborne allergen avoidance do not prevent allergies. Moreover, a reverse primary approach aims to facilitate exposure to protective factors that promote the induction of immunologic tolerance against innocuous antigens. In addition to these factors, some research suggests that exposure to helminths, airborne microbes, and traditional lifestyle practices may also contribute to immunologic tolerance.
Some experts advise the introduction of specific foods before children develop allergic reactions. These include foods that trigger allergic reactions in babies. By introducing small amounts of the allergen, children develop tolerance to it. This can help prevent the onset of severe symptoms. For children, however, it's best to avoid eating certain foods that are likely to trigger allergic reactions. Fortunately, some new preventive strategies are being studied to help prevent allergies. By gradually introducing high-allergenic foods, children can build up oral tolerance to them.
To prevent allergies, parents can reduce the number of allergens in their children's bedrooms. For example, carpets contain many allergens. Aside from carpets, children can develop atopy by the age of seven or eight. An ideal way to prevent allergies in children is to use a HEPA filter in your air conditioning system. And if you have pets, try to limit their presence in certain areas of the house. Avoid them from entering the bedroom, for instance. Keeping rooms dry and ventilated is also beneficial.
Fortunately, most food allergies can be outgrown in children. Some may outgrow them as they grow older, but there's a chance that they can recur. However, food allergies are four times more likely to develop asthma or other allergic conditions later in life. Several genes are linked to allergies, but only one or two are passed down in the general population. These genes influence the immune system and lung function. A doctor should be consulted if you suspect your child is allergic to certain foods.